Interactive Social Media Tools
Here's a great example of our thought leadership by building Blogging tools into our Social Networking platforms. We've created our own Blog technology - embedded in them are Micro Blog technology, Twitter features, widgets and other innovative amplification technologies

Micro Blog News Feeds
Loading...
Our Interactive 'GPS' IMGY Galleries
What's this? We created our own location based galleries combined with blog and twitter features to broadcast your Digital Marketing efforts.
WHO'S BEHIND THEMEGREEN
ThemeGreen is the brain child of WebStager, a socially & environmentally conscious design and development company specializing in extreme Interactive combined with one of a kind art design.
WebStager's team come from a wide range of unique life experiences which brings diversity to all of our projects. With multi disciplined backgrounds we have digital media and message delivery in our blood. (read more about our founders here)

Creating unique technology for extreme interactive properties is a natural progression. In many ways our team are the thought leaders of some very innovative Social Media Tools. While other companies were watching trends, learning and adding capabilities as they went, our creative instincts allowed each specialty to build their own strength and as all our specialty areas got smarter – we collectively got stronger.
Whatever your requirements, we'd love to help you define and implement your branded look combined with a strong interactive presence. We invite you judge us by our creations - not just our writing.
FIRST NATIONS - STEWARD'S OF THE ENVIRONMENT

Over the last few years we've had the honour of working with a number of emerging First Nations in various Green initiatives.
We've designed high speed Internet networks, drawing from our team's engineering expertise, worked on Green Energy promotion plus developed online member platforms in a effort to enhance Grizzly Bear habitat. We are continuously integrating our message platforms as a basis for First Nation Community Interactive news.
Theme Green's amplification and 'GPS' imaging have been instrumental in breaking down barriers and bringing communities together.
Using Theme Green To Help Save Wild Grizzlies
Everyone loves a contest or promotion. Our Grizzly Bear project and our 'What's Your Bear Personality?" was a way to bring human personalities to wild creatures, while using our Theme Green member platform as the basis for a specialized platform designed to raise awareness and enhance wild Grizzly habitat.
See how Hi Res Web Cam technology is opening up the secret lives of wild creatres.
WHO IS THEMEGREEN

ThemeGreen is a one of a kind social networking platform focused on collaboration technology and social media tools built by WebStager.com.
MASS COLLABORATION
ThemeGreen isn't JUST another Social Networking platform. ThemeGreen is a combination of Digital Marketing and Internet Marketing Tools intertwined into a powerful membership platform. The end result is enhanced Search Engine Optimization and a spring board to amplify your Social Rankings. Mass Collaboration is the new term. See more in our blog & video.
While we strive for one of a kind defining designs, our continued development of our Social Networking technologies and our Social Media Tools offers extreme value to client companies. We are are always looking for ways to integrate our client applications with our unique member platforms. The result is an extremely powerful and unparalleled combination.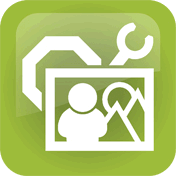 IMGY Galleries & Widgets

Try our location based Imaging app and you'll forever view images and personal galleries in a different light!

Micro Blogging and Widget Applications are revolutionizing the ways creative companies are delivering their message. IMGY is our own location based personal gallery fused with Micro Blog technology.

Take a test drive and create your own IMGY!